Version en Français

Riviera Training camp organised by Antibes Juan les Pins club and eBaTT Coaching Team.
There are 3 Camp dates, you can choose 1 or 2 or 3 sessions :
from 7th to 10th August 2022 : Session A
11 th August 2022 : Day off
from 12th to 15th August 2022 : Session B
16th August 2022 : Day off
from 17th to 20 August 2022 : Session C
Antibes CREPS
The Antibes site offers a large number of infrastructures so you can get the most of your stay. The location by the sea is amazing, dominated by "le Fort Carré" (former military building), gives this place a feeling of bliss and quietness which serve the public mission of this institution.
Address: 50 Av. du 11 Novembre, 06600 Antibes
Phone: +33 4 92 91 31 31
ÉQUIPMENTS
This site has a dormitory including 133 beds (rooms of 3 or 4 people).
The restaurant is made of 3 dining rooms with a total of 190 seats.
This site has 15 educational rooms and meeting rooms.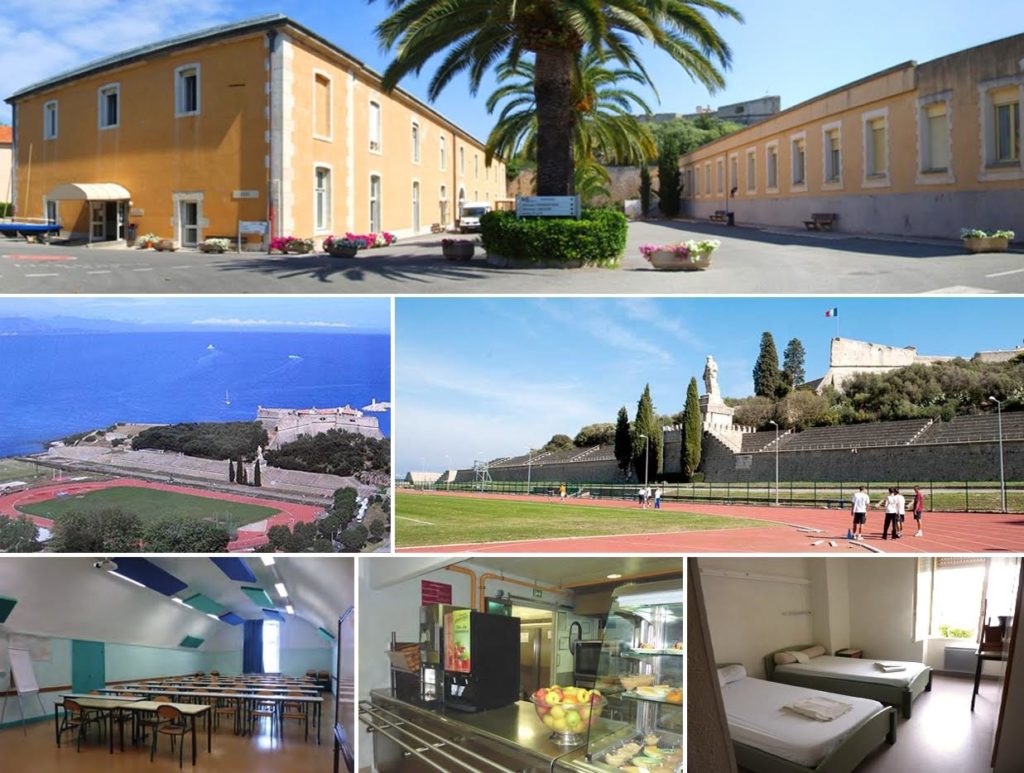 Physical preparation room.
Nearby : Antibes (old town), Azur Arena Antibes hall, Water sports/stadium…
Your programme
4 DAYS OF TRAINING
25 competition tables
Opportunity to be advised by leading coaches in Europe
Working in your own level inside a small group
Physical exercises
Technical analysis
Service development and return of service
Private lessons 1-to-1 (optional at an additional cost – on site)
COACHES, A HIGH-LEVEL CASTING!
Eli Baraty
Former England youth coach, high performance International coach and renowned for his holistic, unique but also highly technical methods.

Julien Girard
World class coach. Working with the best French players in 1st French national league ( Ouaiche, Ruiz, Mattenet and many others

Afonso Vilela
Coached at the 2012 Olympic Games representing Portugal. Worked with Joao Monteiro and currently coaching the Portuguese cadet girls national team.

David Diniz
Head coach in Por TT (Setubal) an full tiem academt run and owned by David and his dad. Worked and developed many top Portuguese juniors and now working in a professional club in Norway.

Christine Loyrion
Experimented head coach at Romans. Has trained many international French young people. Butterfly coach of the year 2018.
PLANNING
06:30-08:00 – Breakfast
08:30-11:30 – Training
12:00-13:00 – Lunch
14:00-17:00 – Training
18:30-20:00 – Dinner
Please note, all meal times a strictly within the time frame shown.

ARRIVALS
Internees
The reception takes place at the CREPS of Antibes (50 Av. du 11 Novembre, 06600 Antibes) the day before the beginning of the course from 14h00 to 18h00 for. Welcome aperitif at 18:00.
Each trainee registers in a form requiring collective accommodation (rooms for 2 or 3 people). The practise hall is air-conditioned but not the accommodation at CREPS (you may need to buy fans, or leave your windows open). There's no TV in the rooms, but Wi-Fi is available everywhere. Bedding is provided (sheets, pillow, etc…). The number of beds being limited, only players will be hosted in the CREPS (no family members or accompanying persons). A fitness (gym) room will be at your disposal.

Half-boards + Externals
Meeting at 8:15, training will start 8:30 sharp.

PRICES
Full board : 490 € / 4-days each session
Accommodation, all meals and all training
Early booking before 31st March 2022: 460 €

Half-board : 245 € / 4-days each session
All lunch meals and all training
Early booking before 31st March 2022: 210 €

External : 190 € / 4-days each session
All training (no accommodation, no lunch)
Early booking before 31st March 2022: 160 €

External to the day (depending on availability) : 55 € / day
All training (no lunch)

Groups (from 8 players) : Contact us.

DAYS-OFF
Between 2 programmes (days off on 11th and 16th August 2022):
Proposed activities of your choice : Kayak excursion, Monaco guided visit, Lerins islands in Cannes bay, Marineland sea park (35 € per person extra to be paid on site)

REGULATION

Prices
Deposit of 250 € by internee (full board). Remaining must be paid before or upon arrival.
Payment by Wire banking:
Beneficiary: OAJLP TENNIS DE TABLE
IBAN: FR76 1460 7004 2260 0380 4658 679 – BIC: CCBPFRPPMAR – Bank: Banque Populaire Méditerranée Nice Arénas
All application forms must be sent before the start of the internship.
Any reserved internship must be paid in full on the first day of the internship.
Failing this, the internship will be considered cancelled by the Trainee.
The price of the internship includes sports activities, sports equipment, supervision, catering and accommodation according to the formulas.
All prices include dinner the day before arrival + breakfast on departure day.
Cancellation of the internship due to the trainee
All cancellations must be in writing.
– From the registration to a month of the internship: deduction of the deposit paid.
– From 1 month to 15 days of the internship: the internship is 75% of the price.
– Less than 15 days from the internship: the internship is due in full.
Departure during a session:
Any injury or illness discovered by the organizer's doctor and requiring the departure of the trainee, will give rise to a credit in proportion to the number of days remaining to run until the end of the internship. Any voluntary departure of the trainee will not result in any reimbursement. The organizer reserves the right to let the trainee leave only on condition that the decision of the legal guardian or responsible adult is respected.
Cancellation of the course by the organiser
The organizer may be forced to cancel a course in case of force majeure
( natural disasters, pandemics, floods, etc.)
In this case, the organisers will offer the trainee a credit on another internship
In case of refusal, the organisers will refund the sums already paid.
Engagements
Each trainee must respect the rules in force within the Antibes CREPS.
Any breach may be subject to immediate exclusion if the situation so requires.
To allow everyone a pleasant stay together, below are some practices to be respected:
– I undertake to participate in all training and to respect their schedules (except agreement, injury, illness, …)
– I promise to respect meal times.
– I promise to play with everyone knowing how to receive the best, but also give to the worst.
– I am committed to respecting the environment in which I operate (litter, sorting…)
– I am committed to respecting other participants through my behaviour.
– I pledge to respect the sleep of others in rooms and places of rest
– I learned about the right to image
Right of image
The organizer can be called for animation reasons (press, blogs, website, social networks, mailing campaigns, catalog, posters…) and/or promotion, to save photos and to distribute images.

Insurance
In the case of negligence or fault on the part of the organizer due to the organization of the event, the latter is covered by a "Civil Liability" insurance. Any other accident and/or incident must be covered by the participant's personal insurance.
For more information
Please contact us by email : info@ttantibes.com or phone:
– Bernard Grosso +33 (0)6 03 58 80 64
– Julien Girard +33 (0)7 60 58 72 52
or
eli@ebatt.co.uk
Eli Baraty +44 (0)7 9004 01 144
See you soon in Antibes, in the heart of the French Riviera!